Holed-up within our immigrant Moslem communities is a cadre of violent Islamists.
By Gary Scarrabelotti
Leave a comment
There really aren't enough rich to soak, so let's soak the grand kids.
By Lyle Dunne
The immediate post-Budget period is always a challenge for commentators and readers, drowning in commentary from various media, spin from both sides, and comparing the government's proposals with those of the opposition.
In fact, a Budget is really too big for a comprehensive response. Instead, here are a couple of aspects I haven't seen commentary on – at least from this angle.
Leave a comment
Labor cannot set the Coalition's course from the grave.
By Gary Scarrabelotti
The Gillard government is dead and its budget should die with it. The next government needs to start with a clean slate.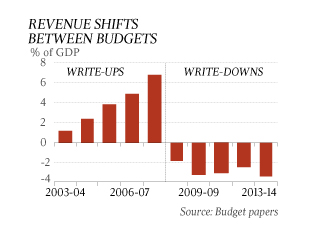 Leave a comment